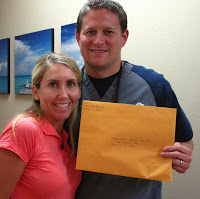 How to even begin… Well, for as long as I could remember, I have always wanted to adopt a child. As a teen I was amazed by families who I knew that had adopted. When William and I were dating and it came up in conversation, he thought
the idea was crazy and definitely not for him. Over time, and after the many blessings of helping raise our sweet Aubrey and having our wonderful twins and precious Mayla, the topic of adopting had somehow come back up. Most conversations would end
in him still thinking I was crazy.
It wasn't until our decision to add one more to the family that got me thinking about the possibility of adoption again. I prayed about our decision and
hoped we were heading in the right direction with having so many blessings already. After a real serious conversation with God one morning, I ran into a girlfriend Heidi at the library. I knew Heidi was planning to adopt a baby from Africa. She introduced
me to her friend, Jessica, there at the library who just had brought home her adorable two girls also from Africa. The coincidence of that morning prayer was in the back of my mind for days.
A total God experience for me happened weeks later after another good talk with God & I about our family planning. I toted all the kids in Publix that morning, only to run into and meet one of the cutest little sweeties ever, Jonas. Jonas
was the baby that Heidi had recently brought home from Ethiopia of which I had no idea he had arrived. I came home and spoke with William and told him my heart felt adopting an orphan was our only choice. We went away for our anniversary to St. Augustine
and it was there where he finally agreed to be open to the idea and to consider adoption. It wasn't confirmed for him until we ran into Heidi and family coincidently soon after St. Augustine, and he met Jonas. God spoke to William in the eyes of
Jonas as he had to me. We went home and started the research and our quest to rescue a life and fill our hearts.
After much reasearch and heart searching, we were guided to Ethiopia as well and the
process began. The picture shows two proud parents sending off their application to the agency in May 2010, the start of an undescribable journey to bring our son to be home